If I live to be 94, I somehow imagine myself being a bumbling lump of a man who giggles at his own farts and more closely resembles The Pope from South Park than a contributor to society.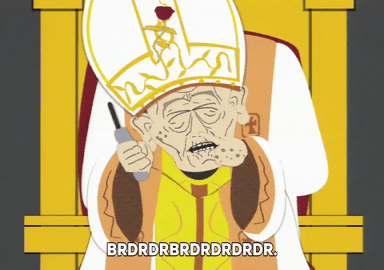 John B. Goodenough (real name, I shit you not), on the other hand, is going to keep making one world-altering invention after another until the day he dies.
John B. Goodenough, an emeritus professor at the Cockrell School of Engineering at the University of Texas, Austin, pioneered the lithium-ion battery technology that is now the industry standard, and now the 94-year-old is ready to push the envelope on battery innovation again. Goodenough along with senior research fellow Maria Helena Braga, lead a team of researchers who have developed a low-cost all-solid-state battery that is safer and more efficient than existing lithium-ion technology.
The battery has 3x the storage of a lithium-ion battery, charges in a fraction of the time, operates in a temperature range of -20 to 60°C (-4 to 140°F), and has considerably more charge-discharge cycles than the current contender.
Goodenough believes that his new battery could be a major push in making electric cars more viable and affordable.
"Cost, safety, energy density, rates of charge and discharge and cycle life are critical for battery-driven cars to be more widely adopted. We believe our discovery solves many of the problems that are inherent in today's batteries,"

John B. Goodenough
The batteries still have a lot of testing ahead of them, so you won't be able to pick one up anytime soon.
Side note: I can't help but wonder how much more or less successful John B. Goodenough would have been if he didn't have the same last name. If he was, instead, John B. Mediocre, John B. Awesomesauce, or even John B. Wrinkledoldnerdprunemonkeypoop, how would that have changed the course of his life? Hmmm…
Read more at Digital Trends